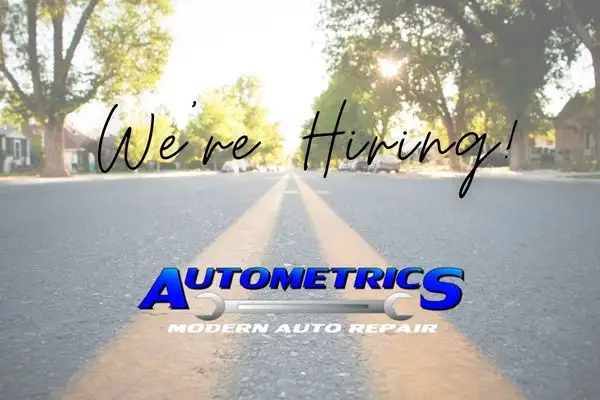 AutoMetrics - Yakima is hiring Automotive Professionals to join our Team!
At AutoMetrics - Yakima, our number-one goal is complete customer satisfaction. Every day, with every customer, we focus on providing high-quality auto repairs coupled with top-notch service. We're always looking for Super Stars to join our team. Some of the positions we have openings on regularly as we grow are:
Experienced Automotive Technician
Looking for a great place to work? Fast paced progressive Auto repair shop in Spokane has an opportunity for a reliable and experienced, hardworking tech with verifiable work history to join our team. The tech must have their own tools, be computer literate, deadline and detail-oriented, demonstrate good working habits, and be a team player. This is an established and busy shop where customers are treated like valued friends. We are looking for a professional technician who shares our vision and pursuit of excellence.
General Service Technician
The job involves oil changes, shuttling customers, cleaning the shop, washing and vacuuming customer vehicles, sweeping, mopping, etc. If you have a mechanical background, that is a plus and you may have the opportunity to advance in our organization as a mechanic after we evaluate your abilities. We are a fast paced business with a mission to be the best place to work in the automotive industry.