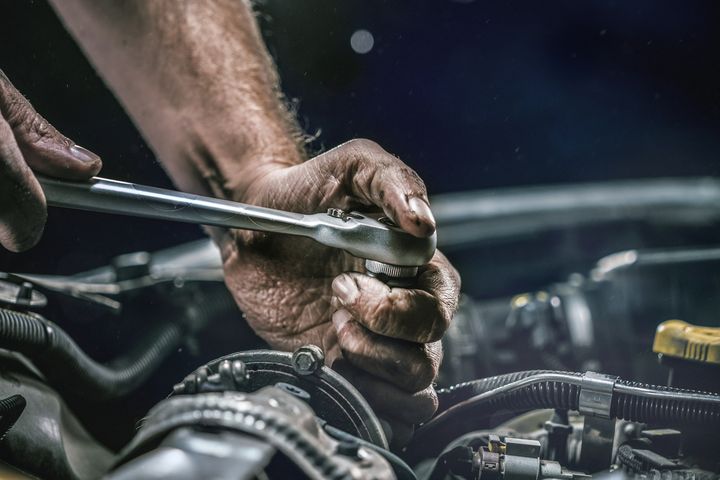 Hitting 60k miles on your vehicle's odometer is a huge milestone. At this point, your vehicle has driven many miles and it is time to take it to AutoMetrics - Yakima for your 60k mile service. Your vehicle's owner's manual has the list of what has to be inspected or changed, however, the typical 60k service consists of: oil change, tire inspection, filter inspection, road test, brake inspection, and replacing any necessary fluids.
By getting this service done, you extend your vehicle's lifespan and maintain your vehicle for years to come. To guarantee the longevity of your vehicle, make sure to keep following the service schedule that the manufacturer recommends. We at AutoMetrics - Yakima understand how important your vehicle is to your daily life. Whether your vehicle is used to commute, go on road trips, run errands, or to see different loved ones, we want to make sure that your vehicle is safe and properly functioning for your lifestyle.
What to expect when getting the 60k service for your vehicle:
By the time you hit 60,000 miles on your vehicle, it is highly recommended to come in to get your vehicle thoroughly inspected. At this point in your vehicle's lifetime, there are certain things that need to be replaced or at least ensured that it is still functional. By keeping up with this service, we guarantee that your vehicle will last much longer.
No matter if you drive a BMW, Lexus, Mercedes-Benz, Toyota, Dodge, Chevrolet, Ford, Honda, Volkswagen, Nissan, Jeep, or any other car on the market, our team of A.S.E. Certified Technicians have the skill and experience to get the job done. All work we do on your vehicle will be backed by our impressive 2 year/24,000 mile warranty.
Here are some basic services we conduct during the 60k service:
Oil Change - Getting an oil change keeps your engine clean and removes any excess dirt and impurities from building up in the engine. By getting your engine oil changed regularly, the fuel economy and engine performance will stay efficient for many more miles to come.
Tire Rotation/Replacement - Our technicians will examine the tires to see whether it needs to be replaced or rotated. By doing, this ensures that the tires will last longer and keep you more planted on the road. Tire rotations also lower the chance of getting a flat tire.
Replace different electrical components such as Spark Plugs - Spark plugs need to be changed on regular intervals. Each automaker has a recommended replacement interval.
Brake Pad Inspection - Daily driving can cause the brake pads to wear down. The friction material on brake pads is designed to wear as it stops your vehicle. We will check to see that the level of wear is at its right level.
Vehicle Fluid Check (e.g. Windshield Wiper Fluid or Coolant) - It is important to check that there are no fluid leaks and that every single fluid is at its optimum level. If not, our technician will replace them.
Air Filter Replacement - The air filter will be inspected and replaced. Excessive buildup on air filters lowers the efficiency of your vehicle.
Power Steering Fluid Flush & System Inspection - The power steering fluid and system will be inspected and our technicians will replace the power steering fluid in the vehicle. This will protect the pump and make sure that it remains easy to steer your vehicle while driving.
The 30k, 60k, 90k service interval is a general auto-scheduled maintenance schedule to follow. These service intervals ensure that there is nothing concerning with your vehicle and that the reliability of your vehicle will be maintained. If you are in need of a 60,000-mile service, come to AutoMetrics - Yakima to get your vehicle serviced.
Your Reliable Shop for 60k mile service
When you hit 60k miles on your vehicle, look no further than AutoMetrics - Yakima to fulfill all your auto repair needs. We've been fixing cars, trucks, and SUVs since 1996 and our Expert technicians have decades of experience and can take care of your vehicle, any model, and any make. We at AutoMetrics - Yakima are extremely dedicated to providing a top-notch customer experience and will make sure any issues with your vehicle are fixed as soon as possible.
Reasons You Should Do Business With Us:
Reliable service

Timely service

Verified & accurate information

We are THE experts

Years of Experience - Serving the Yakima, WA community since 1996

We have excellent 5-star ratings based on reviews from 348 satisfied customers
Our services come with a 2 year/24,000-mile warranty
Our technicians are ASE Certified
If you are in Yakima or surrounding areas, schedule an appointment at AutoMetrics - Yakima today! You can schedule an appointment with us online or give us a call at 509-457-3739. AutoMetrics - Yakima - Foreign Car Expert..