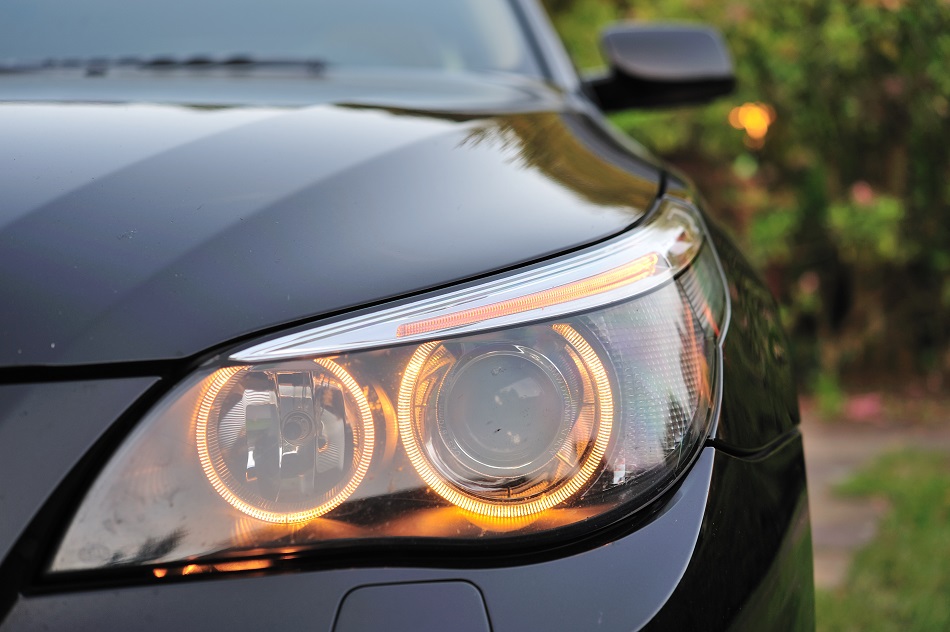 A Brief History of BMW
Plenty of Yakima residents drive BMWs, and there's a rich history behind the popular car brand. The company was named Bayerische Motoren Werke (BMW) in 1922. BMW became an automobile manufacturer when it purchased Fahrzeugfabrik Eisenach, and the company released its first car, the BMW 3/15. Throughout the 1930s, BMW expanded its range into sports cars and larger luxury cars.
After World War II, BMW restarted motorcycle production and resumed car production in 1952 with the BMW 501 luxury saloon. BMW's range of cars was extended again in 1955, but slow sales of luxury cars and small profit margins from microcars caused BMW to be in serious financial trouble, and in 1959 the company was taken over by Daimler-Benz.
BMW Today
With over 15 models on the market today, BMWs are known for the smooth drive they provide, their standout look, and their quiet purring engines. If your BMW ever needs Brake Repair, or anything else, don't hesitate to come to AutoMetrics - Yakima in Yakima. The current models BMW has to include:
BMW X3: A compact luxury crossover SUV that has been manufactured since 2003. The X3 3.0i won the Canadian Car of the Year Best Sports Utility Vehicle award for 2005. If your X3 ever needs brake repair and you're in Yakima, Washington or Union Gap, Washington, don't hesitate to bring it to AutoMetrics - Yakima.
BMW X5: A mid-size luxury rear-wheel drive SUV that made its debut in 1999. It was BMW's first SUV. If your car needs transmission repair or anything else, you can come to AutoMetrics - Yakima in Yakima.
BMW X7: A full-sized luxury sports vehicle that is BMW's biggest SUV. Whether your X7 needs Engine Repair or something else, you can bring it to us and we will repair your vehicle with great care and efficiency.
BMW 3-Series: A compact executive car that has been manufactured since May 1975. The 3 Series has been on Car and Driver magazine's annual 10 Best List 22 times, from 1992 to 2014. We at AutoMetrics - Yakima have performed plenty of services on BMW X4's, including Engine Repair and Brake Repair.
BMW 4-Series: The BMW 4 Series is similar to the 3 series, but features 2 door coupes and convertibles.
BMW 5-Series: BMW refers to the 5 Series as an executive sedan. Boasting a roomier interior than the 3 and 4 series, the 5 Series is available in rear-wheel drive, all-wheel drive, and hybrid models.
BMW 6-Series: The 6-Series is the sportier version of the 5-series. Similar to the 4 Series relationship to the 3 Series, the BMW 6 Series offers 2 door coupes and convertibles.
BMW 7-Series: The 7-Series is a full-size flagship luxury sedan. The 7 Series provides unmatched luxury and is a car that many people aspire to.
BMW i8: The i8 is a remarkable plug-in hybrid with futuristic styling that is sure to turn heads.
If you have a BMW in need of repairs, you can bring it to AutoMetrics - Yakima in Yakima today!
AutoMetrics - Yakima: Your Exceptional Shop for BMW Repair
Eventually, all vehicles need to be brought in for repairs. Whatever your needs are, you can take your BMW to AutoMetrics - Yakima. Proudly serving residents of Yakima, Washington, 98901, and surrounding areas since 1996, we make sure our Quality technicians go through extensive automotive repair training. At AutoMetrics - Yakima, our number one goal is complete customer satisfaction, and we will make sure your vehicle is taken care of with top-notch service, efficiently and cost-effectively. Reasons You Should Do Business With Us:
Reliable
Timely Service
Accurate
We are Experts
Years of Experience
If you are in Yakima or surrounding areas, schedule an appointment at AutoMetrics - Yakima today! You can schedule an appointment with us online or give us a call at 509-457-3739. AutoMetrics - Yakima - Foreign Car Expert..