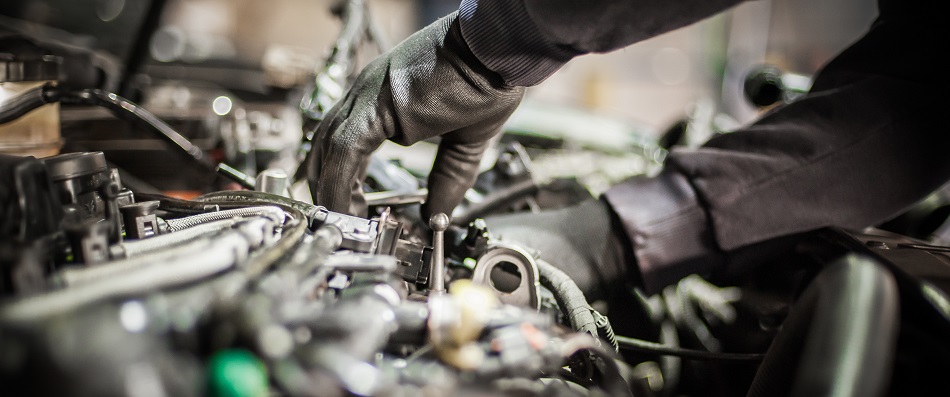 Brake pads are an essential part of your vehicle's braking system. When you press on the brake pedal to stop, the brake pads are then pressed against the brake rotor to create friction. This will make your vehicle safely come to a stop or slow down, depending on how hard you press on the brake pedal. Since brakes are a very important part of your vehicle, it is important to get them serviced at the appropriate time. While driving along the roads of Yakima, Washington, Union Gap, Washington, Terrace Heights, Washington, Selah, Washington, and beyond, having a reliable set of brakes is important to getting to your destination safely. Getting a brake repair is a seamless process that our technicians can take care of. Our technicians are knowledgeable about the brake system in many different makes and models, cars, trucks, and SUVs, so you can rest assured that your vehicle will be fixed by capable hands. Whether you need the brake fluid and brake pads replaced, or you have any other issues with your vehicle braking, give us a call so you can get an appointment with us as soon as you can!
There are two different types of brakes: disc brakes and drum brakes. Disc brakes use a small rotor and caliper to stop your vehicle. The components of drum brakes are housed in a round drum. When the brake pedal is applied, the shoe is pushed against the drum and slows your vehicle. Brake pads are flat metal plates that have a layer of friction-creating materials. These materials are usually either non-asbestos organic, ceramic, and semi-metallic. They are all designed to absorb and disperse heat and efficiently stop your vehicle. Depending on the material composition, there is the amount of noise and dust to consider when getting your brake pads replaced. If you have any questions about which brake pad material is best for you and your vehicle, ask our experts at AutoMetrics - Yakima where they can answer all of your questions.
Signs you need to get your brake pad replaced:
Generally, it is advised to get your brake pad replaced every 50,000 miles. However, there are different factors that determine when to get your brake pads replaced. If you tow more than the average driver or drive up and down more hilly roads, your brake pads will wear down faster than someone's vehicle that primarily commutes on the flatter highways. Here are some of the signs that are warning you to get the brake pad replaced:
Squeaking/grinding metal noise: The brakes in your vehicle are equipped with "wear indicators" that are metal tabs that scrape against the brake rotors, resulting in an unpleasant squealing noise. This is a sign that your brake pad has worn down and it is time to make an appointment with us.


Vibrating brake pedal: If it feels unstable to press down on the brake pedal and it is more challenging to stop your vehicle, this is a sign that your brake pad needs to be inspected and replaced if necessary.


Warning light on the dashboard turns on: Depending on the make and model of your vehicle, some vehicles have warning lights on the dashboard to indicate to the driver that it is time to replace the brake pads. This works due to a sensor on the brake pad that will alert the driver if it notices the brake pad is worn out.



If the brake pad appears to be less than a quarter-inch thick, that means the brake pad has been worn out and needs to be replaced soon.
Whatever issue you may be having with your brakes, our technicians can take a look at it and fix it! Come to AutoMetrics - Yakima in Yakima if you are nearby and need to get your brakes repaired. We are trained to handle different services like replacing the brakes, brake discs, and brake pads. Our technicians only use high-quality products so you get the best experience out of your vehicle. AutoMetrics - Yakima is committed to providing you with the best customer service and an affordable price for all of our services.
Your Reliable Shop for Brake Pad Replacement
Getting your brake pad replaced is a necessary service you must have on your vehicle whether you drive a BMW, Mercedes Benz, Audi, Ford or any other make. The brakes in your vehicle are designed to keep you and other drivers and pedestrians safe. Our technicians at AutoMetrics - Yakima have lots of experience working with brakes for residents in Yakima and surrounding areas. Whatever concerns you may have about anything related to your brakes, come to our shop. When the time comes to get your brakes inspected and serviced, come to AutoMetrics - Yakima in Yakima. Reasons You Should Do Business With Us:
Reliable
Timely Service
Accurate
We are Experts
Years of Experience
If you are in Yakima or surrounding areas, schedule an appointment at AutoMetrics - Yakima today! You can schedule an appointment with us online or give us a call at 509-457-3739. AutoMetrics - Yakima - Foreign Car Expert..