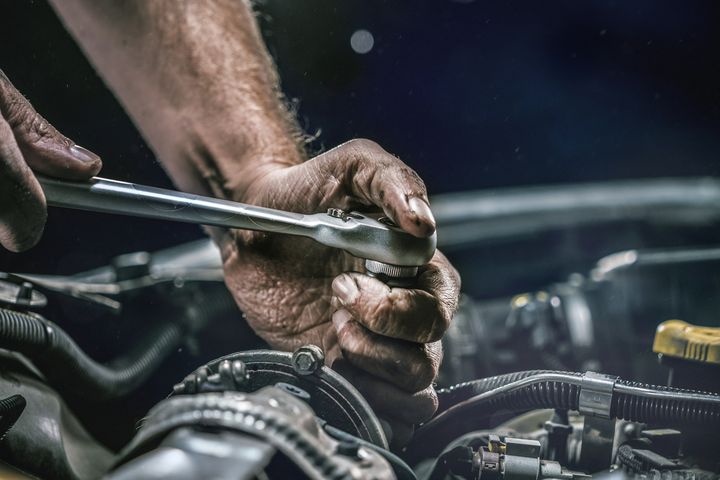 Once the odometer hits 90,000 miles, it is time to come to AutoMetrics - Yakima to get your regularly scheduled maintenance. 90,000 miles is a huge milestone and testament to your vehicle's dependability. However, to maintain your vehicle's reliability, it is important to come in to get your vehicle's maintenance services. No matter if you drive a BMW, Lexus, Mercedes-Benz, Toyota, Dodge, Chevrolet, Ford, Honda, Volkswagen, Nissan, Jeep, or any other car on the market, our team of A.S.E. Certified Technicians have the skill and experience to get the job done. All work we do on your vehicle will be backed by our impressive 2 year/24,000-mile warranty.
Give us a call at 509-457-3739 to schedule an appointment for your 90k service! Getting this service once your odometer hits 90,000 miles is extremely important because this is when certain components like engine fluids and timing belts need to be replaced. By not getting them replaced, will cause potential problems to worsen and increase the likelihood of more expensive repairs in the future. To avoid more expensive repairs and keep your vehicle running smoothly, come to AutoMetrics - Yakima to get your regular maintenance.
What to expect when getting the 90k service for your vehicle:
While conducting this service, our technicians will thoroughly inspect your vehicle for any issues with your vehicle. These regular service intervals based on manufacturer recommendations are designed to make sure you are driving a safe vehicle with no concerning issues. If you have any questions or concerns, our technicians are able to help.
Here is a list of what our technicians will perform during your 90k service:
Oil Change - this service is important to maintain the performance and cleanliness of the engine.
Timing Belt Replacement - Once your vehicle hits 90,000 miles, it is time to look at the timing belt. Typically, this service interval is when it is time to get the timing belt replaced. Getting the timing belt replaced lowers the risk of the belt breaking and making your engine lose power.
Replace Hoses - Hoses are designed to withstand high temperatures, oils, and dirt. Therefore, during your 90k service, it is important to get this part replaced.
Battery Service - Batteries have a shorter lifetime compared to your vehicle. Depending on the last time the battery was replaced and any other noticeable electrical issues, it is important to get the battery inspected for any concerns.
Check Brake Pads - Brake pads are designed to wear down as you apply the brakes on your vehicle. During the maintenance service, it is important to check that the brake pads are not too worn out and are capable of stopping your vehicle.
Tire Rotation - This service is important to maintain the longevity of the tires.
Turn or Replace Rotors - This is a general service to get during your 90k service.
Replace Spark Plugs - Spark plugs are important to start the engine. By 90,000 miles, the spark plugs are nearing the end of their lifetime and need to be replaced.
Replace air filters - Air filters are a regular component that is replaced with each maintenance service your vehicle receives.
Flush out and replace fluids such as brake fluid - During the 90,000 service cycle, our technicians will inspect all fluids and replace it as necessary.
AutoMetrics - Yakima is a dependable repair shop for residents living in Yakima, Washington, Union Gap, Washington, Terrace Heights, Washington, Selah, Washington, or anywhere else nearby. We will make sure your vehicle is serviced quickly and efficiently while being meticulous with our services. Any service requirements that your vehicle may require will be taken care of by us.
Your Reliable Shop for Service Intervals
When it is time to get your 90k service, come to AutoMetrics - Yakima! We at AutoMetrics - Yakima are experts in all things maintenance and repair work. We've been fixing cars since 1996 and our technicians have decades of combined experience. Whatever make and model you drive, our technicians are very knowledgeable about performing a 90k maintenance service and will let you know if there is anything wrong with your vehicle. Many drivers in the 98901 area come to our shop for reliable service to maintain their vehicles.
Reasons You Should Do Business With Us:
Reliable service

Timely service

Verified & accurate information

We are THE experts

Years of Experience - Serving the Yakima, WA community since 1996

We have excellent 5-star ratings based on reviews from 348 satisfied customers
Our services come with a 2 year/24,000 mile warranty
Our technicians are ASE Certified
If you are in Yakima or surrounding areas, schedule an appointment at AutoMetrics - Yakima today! You can schedule an appointment with us online or give us a call at 509-457-3739. AutoMetrics - Yakima - Foreign Car Expert..