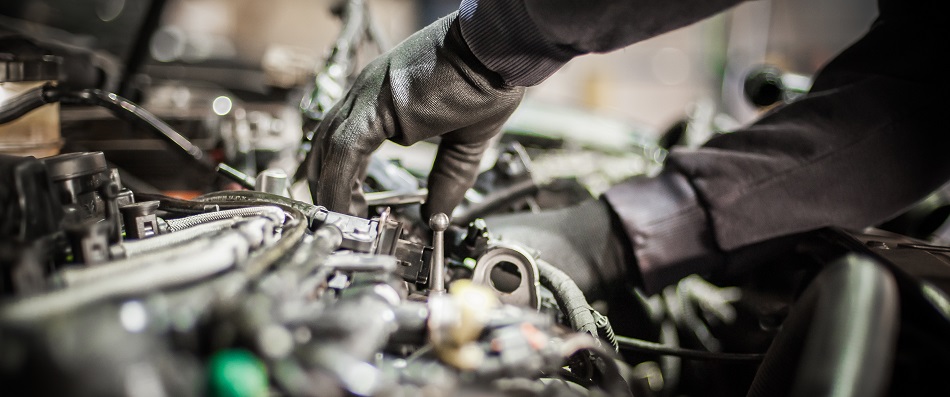 When you see an illuminated light indicating you need an oil change on your BMW, Mercedes Benz, Audi, Ford, or any other make, it's time to bring your car into AutoMetrics - Yakima in Yakima. We have been performing oil changes on vehicles since 1996. During an oil change service, our Reliable technicians will replace your engine oil and oil filter as well as and inspect the fluids in the engine bay and check for any potential leaks and that they are filled to their appropriate level.
There are many different types of engine oil, including semi-synthetic, conventional, euro-spec and more. All vehicles require a specific oil type and weight (weight is the viscosity of the oil and having the correct weight is essential to proper oil flow in the engine). The frequency at which you could get the oil changed depends on the type of oil in your vehicle. We here at AutoMetrics - Yakima can help advise on what the best interval is for your vehicle and the specific oil it takes.
Signs You Need to Get an Oil Change Service
Depending on the type of oil you use on your vehicle and the number of miles on the odometer, a regular schedule should be followed when it comes to getting an oil change. Here are some signs that you need to get an oil change:
Excessive exhaust fumes

Newly present noises

You are getting less miles per gallon

Ticking sounds when starting

Odd smells or a burning scent
If you need to get an oil change, come to AutoMetrics - Yakima in Yakima to get one as soon as possible! Getting an oil change when needed is important because old oil can cause damage to your engine if ignored.
Your Expert Shop for Oil Change Service
Getting an oil change is part of a standard maintenance procedure on fuel-run vehicles. This service can be performed relatively quickly. Most vehicles have a regular schedule of times to get an oil change, depending on the number of miles driven and the type of oil your vehicle is using. When that time comes, bring your vehicle to AutoMetrics - Yakima in Yakima. We can take care of all your oil change needs. We've been servicing cars since 1996 and offer a cost-effective and efficient service for your vehicle. Our highly skilled technicians will assess the make, model, and year of your vehicle and recommend the appropriate oil type for your car.
Reasons You Should Do Business With Us:
Reliable
Timely Service
Accurate
We are Experts
Years of Experience
If you are in the 98901 area, bring your car to AutoMetrics - Yakima today. Schedule an appointment with us online at https://yakimaautorepair.net/ or give us a call at 509-457-3739. AutoMetrics - Yakima - Foreign Car Expert.